Using "Pay now" buttons on your invoices
Want to give your customers the option of paying you as soon as they see the invoice? (Of course you do!) Pay Now buttons make this possible.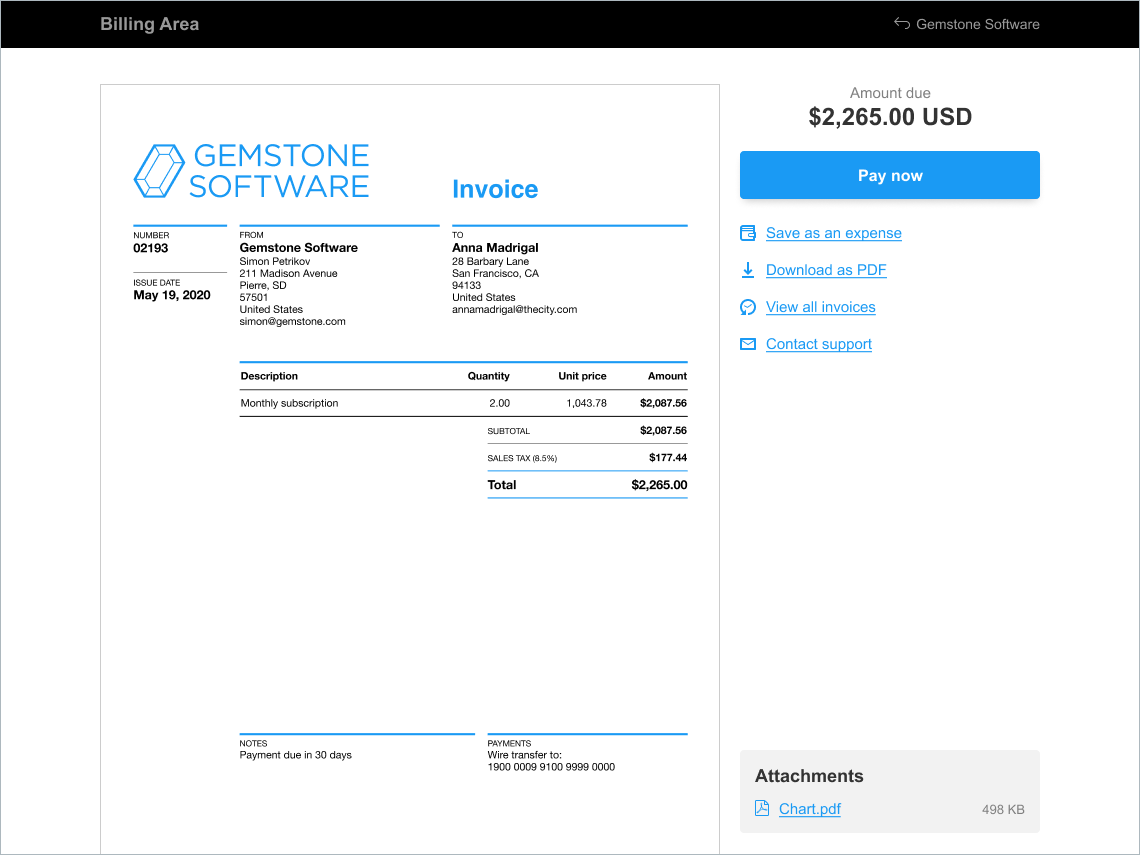 Your customer will see a "pay now" button directly on the invoice.
To add a button to your invoices, you just need to connect your Stripe or PayPal account to Quaderno. It only takes a minute.
When you send manual invoices from your Quaderno account, your customers will automatically see the option to pay now on their invoices.
Quaderno also offers a useful billing dashboard for your customers where they'll see all their payment history and have "pay now" buttons too. Read more here.
Note that Quaderno will collect the billing details from the customer, but Quaderno does not process payments. The payment will be processed directly by Stripe or PayPal. We don't charge any extra fees for this service.